History
Privacy Policy Updated
In its 25-years history, the company has grown from a small trading firm to a multi-million dollar electronics factory. Looking back at the history, we learned one thing. In order to continue to make our customers profitable, we must continue to provide the customers with quality, innovative products on timely basis at reasonable prices.
Year
Milestone
2014
After years of planning, design and construction, Wenchi moved into the new plant at Yonkang Technical Industrial Park in July 2014.
Wenchi was approved by IPCA-610, we can provide strict quality control for Acceptability of Electronic Assemblies.
2013
Wenchi successfully developed INT-3000W and plus, which is big wattage for Pure Sine Wave inverter. And enjoy customers' high praise.
2010
Wenchi received approval recognition from TS-16949 for automobile parts.
2008
With the oil prices at historic high, the demand for clean, renewable energy is growing. The company has focused its R&D resources on the development of the next generation of chargers and inverters for the renewable energies. The sales volume grown up to US$15 million.
2005
Wenchi was qualified as the sole supplier of battery charger for the Yamaha golf carts sold in North America. Initiatives were taken to further strengthen the OEM relationship between Wenchi and its partners in Europe and North America.
2002
To better facilitate the increasing demand from its customers, Wenchi & Brothers moved its production to the current location in the city of Tainan. The sales volume grown up to US$8 million.
1998
With assistance from our distribution partners worldwide, Wenchi products are available in all five continents of the world.
1996
Wenchi received approval recognition from CE and UL for its range of power inverters and battery chargers.
1994
In 1994,the company's first DC/AC power inverter was developed. This was the first step for Wenchi &Brothers to offer a diverse range of electronic automotive power products.
1991
Wenchi set up a plastic injection plant in China in 1991, producing automotive spare parts as a tier two supplier for OEM auto makers.
1990
With support from its customers, it has grown to be a professional OEM Manufacturer of hubcaps, wheel covers and logo emblems. The original production facility was located in Yung Kang city.
1986
Founded in 1986, by Mr. Heinz Wang, Wenchi & Brothers was committed to the automotive products. It started as a small trading company of automotive spare parts.
Search
Recommendation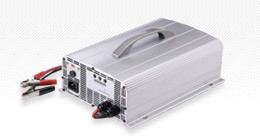 30A12V-30A24V-25A36V-15A48V golf cart battery charger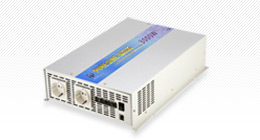 Pure Sine Wave Power Inverter-INT Series
WENCHI History Introduction
Wenchi & Brothers Co., Ltd. is Taiwan supplier and manufacturer in Power Converters Supply Industry. Boat , Cars, Carvan, Jetsky, Motorcycle, Smartphone, Tracker, Van. WENCHI has been offering our customers high quality Pure Since Wave, power inverter, Modify sine wave, 4 in 1 battery charger, battery tester, converter, CoCa Can, auto parts, heater fan since 1986. With both advanced technology and 30 years experience, WENCHI always make sure to meet each customer's demand.