PSW SERIES: LCD SMART PURE SINE WAVE INVERTER
PSW intelligent pure sine wave inverter 12VDC-220VAC with power saving mode and re-setting functions on detachable LCD display
WINVPA/WINVPB PSW series have covered-screw exterior housing that gives out a refreshing look and smooth touch. Pioneering engineering tech enable users to freely switch between different modes by LCD switch panel and/or the Smart App on smartphones. The methodically outlined housing insulation dispatches unwanted heat.

User-friendly and inspiring microchip controlled technology include power saving mode and remaining time, plus optional AC transfer switch. The LCD control panel can not only be seen as a monitor, it also can be used base on the user's wish to reset functional values. To enhance operating experience, PSW series are all designed to be easily carried and transported. Please note that LCD display panel kits, AC transfer switch, and current sensor kits purchase in addition.
12V: WINVPA 600W/1000W/2000W/3000W
24V: WINVPB 1000W/2000W
All units have Power Saving mode, some models provide two specs in 12V and 24V, additional LCD frame kit and current sensor kit, or protective covers are optional purchase. Detachable LCD Display/Remote mounting is for WINVPA/WINVPB 1000W/2000W/3000W models; LCD display for the WINVPA 600W requires installation on the wall. Extra dual-battery system can be installed to enhance the inverter running time as well. Display to indicate the battery's remaining volume in hours based on the current load.
We have a professional labotory that equipped with a programmable constant temperature and humidity chamber to simulate the products run in harsh climate conditions of temperature and humidity.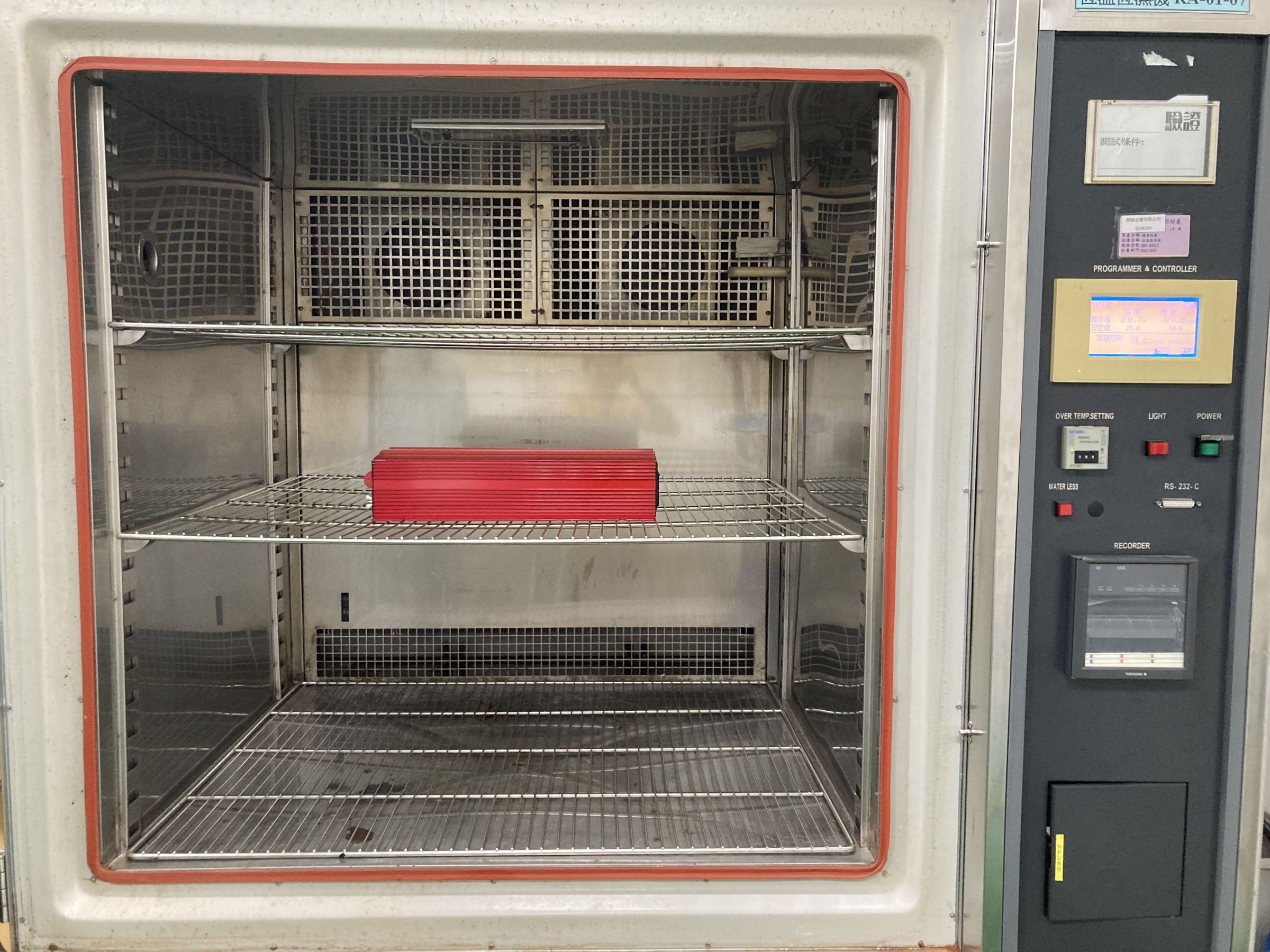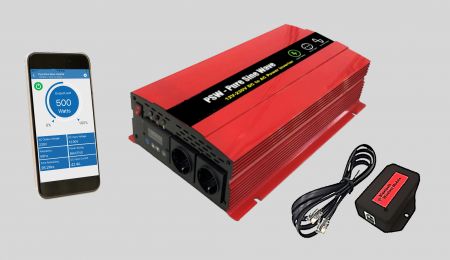 Smart Pure Sine Wave inverter with Detachable LCD & App & Bluetooth dongle wireless module
More
---
---
---