Search Results - 8A12V Automatic Battery Charger
Show list view
Show grid view
Intelligent switching charger 120W for Lead Acid, AGM, GEL and NiMH batteries. Intelligent charging in 8 steps, suitable for 20Ah to 160Ah batteries, 4-step indications that clearly show the charging status, short circuit / overload protected. 220 Vac is available.
Search
Recommendation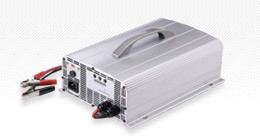 30A12V-30A24V-25A36V-15A48V golf cart battery charger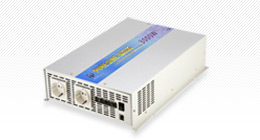 Pure Sine Wave Power Inverter-INT Series
WENCHI 8A12V Automatic Battery Charger Service Introduction
Wenchi & Brothers Co., Ltd. is Taiwan 8A12V Automatic Battery Charger supplier and manufacturer with more than 30 years experence. Since 1986, in the Power Converters Supply Industry. Boat , Cars, Carvan, Jetsky, Motorcycle, Smartphone, Tracker, Van, WENCHI has been offering our customers high quality 8A12V Automatic Battery Charger production service. With both advanced technology and 30 years experience, WENCHI always make sure to meet each customer's demand.
WENCHI welcome you to view our high quality products and feel free to
Contact Us
.