Search Results - 3000W true sine wave power inverter
Show list view
Show grid view
Wenchi's 3000W pure sine wave power inverter can be wildly used in larger commercial vehicles such as bus, camping car, truck. Our 3000Watt True sine wave inverter can convert 12Vdc or 24Vdc battery power to 100Vac, 110Vac,  220Vac, 230Vac and 240Vac. Peak(Surge) power is 6000Watt. AC Frequency Output: 50Hz or 60Hz. 2 AC socket. Output fully isolation design. This 3000W pure sine wave inverter does not produce electrical noise, and will not damage your applications. Lead-time in general is 60 days. Aluminum alloy case in silver colours with refined surface.
Search
Recommendation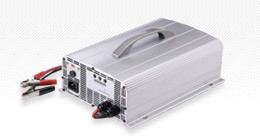 30A12V-30A24V-25A36V-15A48V golf cart battery charger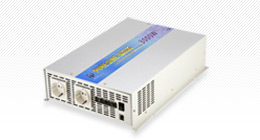 Pure Sine Wave Power Inverter-INT Series
WENCHI 3000W true sine wave power inverter Service Introduction
Wenchi & Brothers Co., Ltd. is Taiwan 3000W true sine wave power inverter supplier and manufacturer with more than 30 years experence. Since 1986, in the Power Converters Supply Industry. Boat , Cars, Carvan, Jetsky, Motorcycle, Smartphone, Tracker, Van, WENCHI has been offering our customers high quality 3000W true sine wave power inverter production service. With both advanced technology and 30 years experience, WENCHI always make sure to meet each customer's demand.
WENCHI welcome you to view our high quality products and feel free to
Contact Us
.