Privacy Policy
Privacy Policy Updated
Effective date: 1st of May, 2018
Wenchi & Brothers respects the privacy rights and interests of each customer. Wenchi & Brothers will observe the principles when processing your personal information fairly and lawfully. We take the protection of personal data very seriously. We want you to know when we are storing your data, what data we are storing and how we are using it.
Web Analysis with Google Analytics
We use Google Analytics to analyze user activity in our website in order to improve user experience. By using Google Analytics Cookies we can look at aggregate patterns like the average number of searches that users perform, what keywords the potential customers use; which countries and which languages. We can use such analysis to gain insights about how to improve the functionalities of our website. You can visit Google Analytics' Privacy Policy at: https://policies.google.com/technologies/cookies.
Your Information Collected via Other Technologies
Besides Cookies, we use other technologies to improve user experience and the overall quality of our services by collecting the information below:
• URL
• IP Address
• Internet Connection Device Brand, Model and OS
• Internet Connection Device Browser, Resolution, Color [site visitor] GeoIP
• ISP

Mr. Su will supply information on our products or any other professional information based on inquiries received. Without your explicit consent or a legal basis, your personal data or browse history are not passed on to third parties outside the scope. Part of the data is collected to ensure the proper functioning of the website. Other data can be used to analyze how visitors use the site.
Information, Blocking, Deletion
As permitted by law, you have the right to be provided at any time with information free of charge about any of your personal data that is stored as well as its origin, the recipient and the purpose for which it has been processed. You also have the right to have this data corrected, blocked or deleted. You can contact us (wilson@wenchi.com.tw) at any time using the address given in our legal notice if you have further questions on the topic of personal data.
All the collected information is saved for 24 months on Amazon Web Services (AWS) and regularly deleted every month.
The Protection of Your Personal Data
Your personal data is stored on Amazon Web Services (AWS). AWS Announces CISPE Membership and Compliance with First-Ever Code of Conduct for Data Protection in the Cloud.
Information Security
We use standard security technology SSL or HTTPS standard technology for keeping an internet connection secure and safeguarding any sensitive data that is being sent between two
systems, preventing criminals from reading and modifying any information transferred, including potential personal details.
Changes of Privacy Policy
We may update this Privacy Policy to reflect changes to our information practices. If we make any material changes we will notify you by email (sent to the e-mail address specified in your account) or by means of a notice on this website prior to the change becoming effective.
If you have any questions about how we protect your personal information, please free feel to contact us:
Company Name: WENCHI & BROTHERS Co., Ltd.
Contact Personale: Mr. Wilson Su, Vice President
Email: sales@wenchi.com.tw
Tel: +886-6-2312089
Search
Recommendation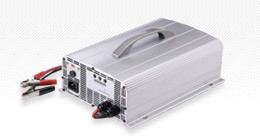 30A12V-30A24V-25A36V-15A48V golf cart battery charger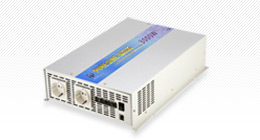 Pure Sine Wave Power Inverter-INT Series
WENCHI Privacy Policy Introduction
Wenchi & Brothers Co., Ltd. is Taiwan supplier and manufacturer in Power Converters Supply Industry. Boat , Cars, Carvan, Jetsky, Motorcycle, Smartphone, Tracker, Van. WENCHI has been offering our customers high quality Pure Since Wave, power inverter, Modify sine wave, 4 in 1 battery charger, battery tester, converter, CoCa Can, auto parts, heater fan since 1986. With both advanced technology and 30 years experience, WENCHI always make sure to meet each customer's demand.