TAIPEI AMPA 2019
April 24 - April 27, 2019
Wenchi Technology Co., Ltd.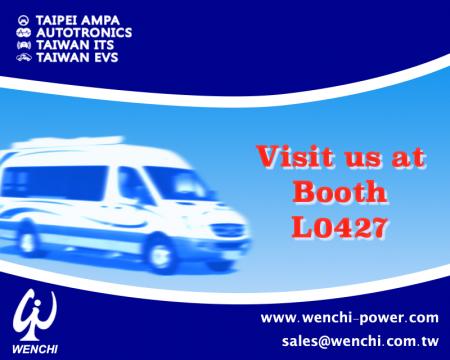 2019 TAIPEI AMPA
We are pleased to announce Wenchi's team will attend 2019 Taipei AMPA/AUTOTRONICS!
In the exhibition we will present the whole series of Wenchi's new pure sine wave inverter, modified sine wave inverter, 3-stage & 7-stage battery charger, portable battery tester, automotive plastic emblems, badges, wheel center cap, die-casting foglight, etc.
Should you like to visit our booth or meet us at the event, please feel free to contact our sales team. We look forward to see you there!
Show Information
Show Dates & Hours : 9 a.m. ~ 5 p.m., April 24 to 26, 2019, 9 a.m. ~ 3 p.m., April 27, 2019
Venue: Nangang Exhibition Center Hall 1 (No.1, Jingmao 2nd Rd., Nangang District, Taipei City 11568, Taiwan)
Exhibition Scale: 1,00 Exhibitors/3,900 booths
Exhibitors' origin: Taiwan, Mainland China, Japan, Malaysia, Thailand, Hong Kong, South Korea, U.S.A, Philippine, Singapore, Germany, UK, France
Exhibitors Profile: TAIPEI AMPA (including EV & ITS exhibit area) / AutoTronics Taipei
Show Organizer: Taiwan External Trade Development Council (TAITRA)/Taiwan Electrical and Electronic Manufacturers' Association (TEEMA)
Search
Recommendation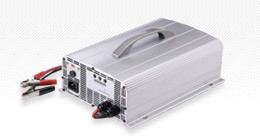 30A12V-30A24V-25A36V-15A48V golf cart battery charger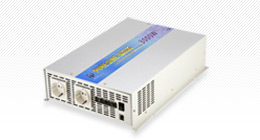 Pure Sine Wave Power Inverter-INT Series
WENCHI TAIPEI AMPA 2019 Introduction
Wenchi & Brothers Co., Ltd. is Taiwan supplier and manufacturer in Power Converters Supply Industry. Boat , Cars, Carvan, Jetsky, Motorcycle, Smartphone, Tracker, Van. WENCHI has been offering our customers high quality Pure Since Wave, power inverter, Modify sine wave, 4 in 1 battery charger, battery tester, converter, CoCa Can, auto parts, heater fan since 1986. With both advanced technology and 30 years experience, WENCHI always make sure to meet each customer's demand.