ELECTRONICASIA 2018
2018/10/13-10/16
Wenchi & Brothers Co., Ltd.

ELECTRONICASIA 2018
Electronic Accessories
Home Appliances
In-Vehicle Electronics & Navigation Systems
Personal Electronics
Testing, Inspection & Certification
Show Information
Location: Hong Kong Convention and Exhibition Centre , Booth No: 5B-D31
1 Expo Drive, Wan Chai, Hong Kong (Harbour Road Entrance) Date:13-15 October (Sat-Mon) Opening hour:9:30am-6:30pm Date:16 October Opening hour:9:30am-5:00pm
Search
Recommendation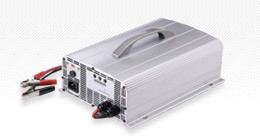 30A12V-30A24V-25A36V-15A48V golf cart battery charger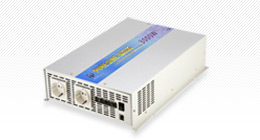 Pure Sine Wave Power Inverter-INT Series
WENCHI ELECTRONICASIA 2018 Introduction
Wenchi & Brothers Co., Ltd. is Taiwan supplier and manufacturer in Power Converters Supply Industry. Boat , Cars, Carvan, Jetsky, Motorcycle, Smartphone, Tracker, Van. WENCHI has been offering our customers high quality Pure Since Wave, power inverter, Modify sine wave, 4 in 1 battery charger, battery tester, converter, CoCa Can, auto parts, heater fan since 1986. With both advanced technology and 30 years experience, WENCHI always make sure to meet each customer's demand.