Automechanika Ho Chi Minh City 2017
2017/02/17
Wenchi & Brothers Co., Ltd.

Automechanika Ho Chi Minh City 2017
Parts & Components
Powertrain
Chassis
Bodywork
Standard parts
Interior
Alternative drive systems original equipment
Charging accessories
Regenerated, reconditioned and restored parts for passenger vehicles and utility vehicles
Electronics & Systems
Engine electronics
Vehicle illumination
On-board power supply system
Intelligent traffic systems (ITS) / vehicle safety
Comfort electronics
Accessories & Customising
Accessories for motor vehicles in general
Technical customising
Visual customising
Infotainment
Special vehicles
Equipment and retrofittings
Wheel rim
Tyres
Tyre pressure management systems
Car trailers and small utility vehicle trailers
Spare parts and accessory parts for trailers
Repair & Maintenance
Workshop equipment and tools
Bodywork repair
Painting and corrosion protection
Maintenance and repair of vehicle superstructures
Towing service
Accident assistance
Mobile services disposal and recycling
Workshop and car dealer equipment
Oil and lubricants
Management & Digital Solutions
Workshop / car dealer / filling station design and construction
Finance
Franchise concepts
Claims management and claims control
Dealer management systems
Workshop management
Vocational training and advanced training
Workshop and car dealer marketing
Internet service providers and vehicle marketplaces
Promotion of trade and industry
Cluster initiatives
Mobility concepts
Car Wash, Care & Reconditioning
Washing
Vehicle care
Vehicle reconditioning
Charging infrastructure and refuelling
Others
Industry institutions
Publishers
Show Information
Facts and figures
Date 15 – 17 March 2017
Venue Saigon Exhibition and Convention Center
Ho Chi Minh City, Vietnam
Exhibition space (gross) 9,200 sqm (expected)
No. of visitors 8,000 visitors from around the world (expected)
No. of exhibitors
350 exhibitors from around the world including China, Korea, Malaysia, Singapore, Taiwan, Turkey and Vietnam (expected)
Search
Recommendation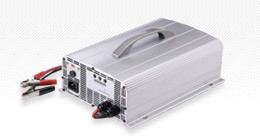 30A12V-30A24V-25A36V-15A48V golf cart battery charger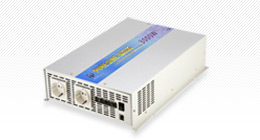 Pure Sine Wave Power Inverter-INT Series
WENCHI Automechanika Ho Chi Minh City 2017 Introduction
Wenchi & Brothers Co., Ltd. is Taiwan supplier and manufacturer in Power Converters Supply Industry. Boat , Cars, Carvan, Jetsky, Motorcycle, Smartphone, Tracker, Van. WENCHI has been offering our customers high quality Pure Since Wave, power inverter, Modify sine wave, 4 in 1 battery charger, battery tester, converter, CoCa Can, auto parts, heater fan since 1986. With both advanced technology and 30 years experience, WENCHI always make sure to meet each customer's demand.