Smart Charger
WHSC-8A12V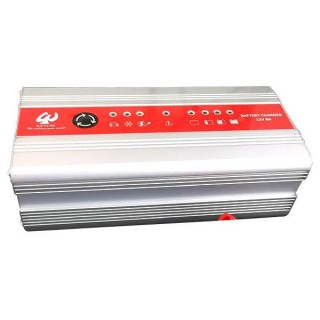 Smart Charge (WHSC-8A12V)
Feature
Anti Peak

Total protection of batteries and vehicle electronics even in the event of reversal of polarity.
Battery recharge without disconnecting from the vehicle.

Tester Inside

Fast battery test before charging.
Test at end of charging.

Regeneration

Prevents the start of sulphate: by sending a regeneration cycle to the battery before the start of charging

Automatic Adaptive Charger

No adjustment required: the charger adapts to the battery ensuring speed and quality.
Charges to 100% of capacity and recharges heavily discharged batteries.

Small Dimension

Reduce the volume with the same function.
Applications
Application :Boat , Cars, Carvan, Jetsky, Motorcycle, Smartphone, Tracker, Marine
MODEL NO.
WHSC-8A12V
Kind of battery
Unsealed or maintenance-free lead-acid battery
Voltage of battery
12Vdc
AC input
Range
100Vac/230Vac ± 15% selectable
Frequency
47~63 Hz
DC output
Float voltage
14.4± 0.2Vdc
Bulk voltage
14.8 ± 0.2Vdc
Bulk current
8A ± 5%
Protections
Out shorted
Polarity inversion
Current limit
Cooling fan
Battery Capacity
20Ah to 160Ah
Effective power
120w
Traditional charger
16A
Function
Battery tester
Power supply
Boost inside
Contact WENCHI to Get a Quotation Now!
Search
Recommendation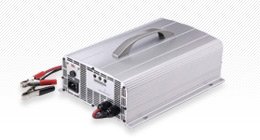 4 in1 Battery Charger (30A12V / 30A24V / 25A36V / 15A48V)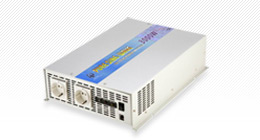 Pure Sine Wave Power Inverter
WENCHI Smart Charger Service Introduction
Wenchi & Brothers Co., Ltd. is Taiwan Smart Charger supplier and manufacturer with more than 30 years experence. Since 1986, in the Power Converters Supply Industry. Boat , Cars, Carvan, Jetsky, Motorcycle, Smartphone, Tracker, Van, WENCHI has been offering our customers high quality Smart Charger production service. With both advanced technology and 30 years experience, WENCHI always make sure to meet each customer's demand.
WENCHI welcome you to view our high quality products and feel free to
Contact Us
.