Smart Charger

When think about usual smart charger people might heard it to have three steps: Bulk, Absorption, and Float. Wench's smart charger has 7 intelligent steps!Micro-control to perfectly calculate a battery's conditions while changing: Smart boost, Desulphation, Bulk, Absorption, After Charge, Battery Testing, and Maintenance. Ours certainly present a better performance for AGM/gel/Lead-Acid batteries.
Show list view
Show grid view
Search
Recommendation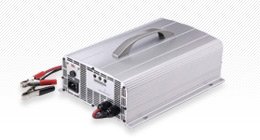 4 in1 Battery Charger (30A12V / 30A24V / 25A36V / 15A48V)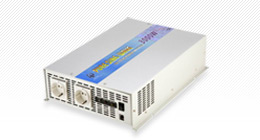 Pure Sine Wave Power Inverter
WENCHI Smart Charger Service Introduction
Wenchi & Brothers Co., Ltd. is Taiwan Smart Charger supplier and manufacturer with more than 30 years experence. Since 1986, in the Power Converters Supply Industry. Boat , Cars, Carvan, Jetsky, Motorcycle, Smartphone, Tracker, Van, WENCHI has been offering our customers high quality Smart Charger production service. With both advanced technology and 30 years experience, WENCHI always make sure to meet each customer's demand.
WENCHI welcome you to view our other quality products and feel free to
Contact Us
.